Well designed and easy-to-use solutions save time and money in the Danish healthcare system
Emento is a product platform that improves quality for patients and job satisfaction for employees
Over a number of years, Emento has in collaboration with selected hospitals developed the Digital Process Guide, including the Danish Aarhus University Hospital, which has been voted 3rd best in Europe.
We have completed over 100,000 courses with Emento's Digital Care Guide and we can document that it has a positive effect on the patients.
Today, we have a proven digital tool that thousands of Danes have already used, and that even more will use in the future, since Region Central Jutland has purchased the solution for all its 1.3 million. citizens.
"With the messaging function, we know if we need to see patients for an emergency check-up or we can leave them out. So that can save us some consultations. I think it works really well."
Line Holm Jensen
Nurse
Clinic for Children and Adolescents
Aarhus University Hospital, Denmark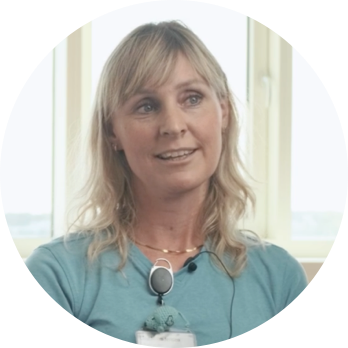 Positive economic impact
When patients use the care guide from Emento, communication between patients and healthcare providers improves.
For the patient, this means that patient satisfaction increases and that the patient takes more responsibility for their own care.
For the practitioners, the digital care guide means that they have more time for the patients, which has a positive impact on job satisfaction.
For hospitals, there is a direct economic, positive effect when hospitalization time decreases.
"This means that we can get a slightly larger flow of patients. We can get them discharged a little faster, because they feel comfortable coming home. And that means that you don't have such a stomach ache when you send people home."
Stinne Koudahl
Nurse
Gastrointestinal surgery
Aarhus University Hospital, Denmark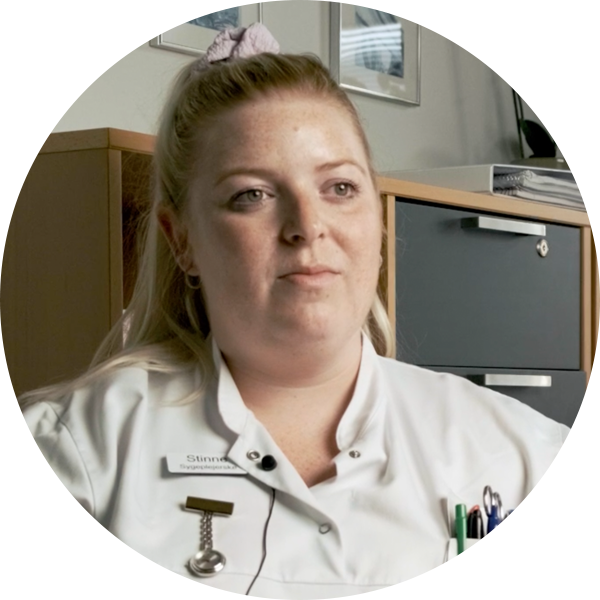 "We can see from the patients that they are using the app more and more, so we can save some time, and maybe even more in the future, on providing information. We see that it works just like before, and that is also the intention, but the time spent is less."
Torben Smidt Hansen
Department physician
Lung diseases
Aarhus University Hospital, Denmark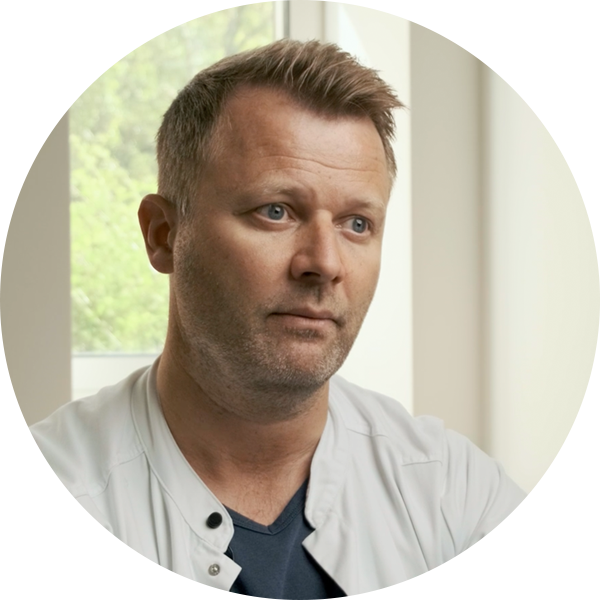 At Aarhus University Hospital, the occupancy rate decreased from
2,7 to 2,5
days in the family wards and from
3,5 to 3,2
in the mother/child ward.
(Source: Digital Patient Guide to Maternity Care, 2019, Aarhus University Hospital)
At Slagelse Hospital, the average overshoot of the standard hospitalization time for bowel patients decreased from
2,2 days in 2019 to 1,2 in 2020
. The results were even more convincing for rectum patients, who were previously admitted for
2,9 days in 2019
, but with a better patient pathway were only admitted for
0,44 days in 2020
.
(Source: Patient engagement via app, Slagelse Hospital, 2021)
Patient satisfaction at Nordsjællands Hospital increased to above the national average in the Department of Orthopaedic Surgery. Previously, it was
4,19
- well below the national average of 4,35. After Nordsjællands Hospital introduced the digital care guide, satisfaction increased to
4,62
- i.e. higher than the national average.
(Source: Capital Region of Denmark, 2020)
At the Department of Heart, Lung and Cardiac Surgery at Aarhus University Hospital, both patients and practitioners waited less time. Communication between the department and the patient became much more efficient by using the digital care guide. The patient previously spent more than
3 hours in the department, and after implementing the guide, 30 minutes.
. For the ward, the figure was
45 minutes before and 15 minutes after
.
(Source: Aarhus University Hospital, 2018)